Alcohol Tobacco & Other Drugs Summit
The Memphis Area Prevention Coalition, The University of Memphis, Church Health and Alliance Health Care bring you the 2022 ATOD Summit! This will be an all-day event offering 6 Continuing Education hours! This conference is Free!
Alcohol kills on average 95,000 Americans every year. Tobacco related deaths average 480,000 per year! Once again, meth is back on the scene in full force and taking over US cities. Four out of Ten pills bought on the street contain Fentanyl. Even recreational drug use is more dangerous than ever. Hear from local experts about current data and find out what we can do to help prevent unnecessary ATOD related deaths.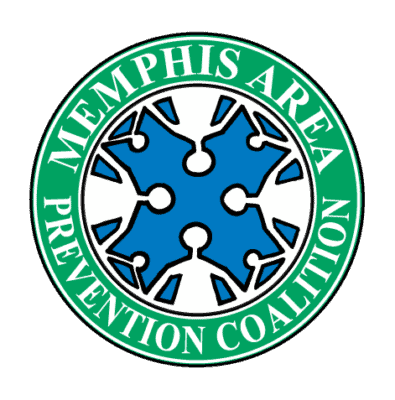 Presented by Memphis Area Prevention Coalition
We are a grassroots organization made up of concerned citizens from 12 different sectors of the community. We are dedicated to education through collaboration; together as a community, we can prevent substance abuse and promote a healthy city, county, and state.
Our Mission is to bring the community and organizations together in an effort to reduce substance use and abuse among the youth in Shelby County. – Learn More
Thank You to our Summit Sponsors
Summit BHC is a network of leading behavioral and mental health centers throughout the country. Our primary focus is on the provision of psychiatric services and substance use disorder treatment within a flexible and dynamic continuum of care. Our Services include Residential Substance Use Disorder Treatment, Acute Psychiatric Care, Detoxification Programs, Partial Hospitalization Programs, Intensive Outpatient Programs, Health and Wellness Programs and Dual Diagnosis Treatment.
Our treatment facilities are specialized in helping adults, adolescents, and families living with the effects of mental health challenges and addiction. In addition,  in partnership with PsychArmor, we service Veterans and First Responders through our Tactical Recovery Programs. We offer a culturally-competent and trauma-informed environment, tailoring care for each individual using evidence-based practices, proven to promote recovery.    
Summit BHC helps clients attain their full potential by offering evidence-based treatment options in a caring and supportive environment. Our mission is to Improve the Lives We Touch.
We strive to become the healthiest and safest community in the country.
The Shelby County Health Departments' mission is to improve, promote, and protect the health and environment of all its residents and visitors.
The Memphis Redbirds are Memphis' Minor League Baseball team & Triple-A affiliate of the St. Louis Cardinals. The Memphis Redbirds support alcohol & drug prevention efforts for youth in Shelby County by providing our community with healthy alternatives.
ABC24 embraces all aspects of our community and we advocate for improvements to make all our lives better. MAPC is a strong voice in the recovery community and we are proud supporters of their mission, vision and purpose. We are honored to be a proud partner and sponsor for 2022.
In 1969, Lakeside Behavioral Health System opened its doors with one mission in mind: to provide specialized behavioral health care and substance use treatment in a welcoming environment for people in search of healing. Our 37-acre campus, located on the outskirts of Memphis, Tennessee, features a 365-bed facility designed to make recovery an accessible, effective reality in the lives of our patients.
Lakeside offers a specialty program known as The Landing for adults struggling with alcohol, drug and other substance use disorders. The Landing offers individuals the opportunity to engage in a 12-Step Model treatment program with a 28-day continuum of care. Medically Monitored Detox, short-term Residential treatment, Partial Hospitalization (PHP) and Intensive Outpatient (IOP) options are available for those seeking help at Lakeside for a substance use disorder.
Confidential, no cost assessments are available 24/7 by calling 901-377-4733.
There will be an opportunity to participate in overdose reversal training during the conference.
Summit attendees can earn up to 6 hours of NBCC or Social work approved continuing education (CE) credits. For those attendees that require documentation of attendance, but not in need of specialist endorsed continuing education hours, a general certificate of attendance will be available for each session too. All certificates can be retrieved remotely after each session, and upon completion of a session evaluation. To reemphasize, you must complete the brief evaluation and download the certificate immediately after each session. You will not be able to go back later to obtain the certificate.