Someone dies every 2 days in Shelby County due to the Opioid Crisis.
The University of Memphis, Memphis Area Prevention Coalition, Church Health, Alliance Healthcare Services, United Healthcare, and the Shelby County Health Department, are providing a 2-Day Summit to educate the community about an epidemic that is devastating families in the Mid- South. Hear from local experts about root causes, prevention, and intervention strategies, as well as long term solutions.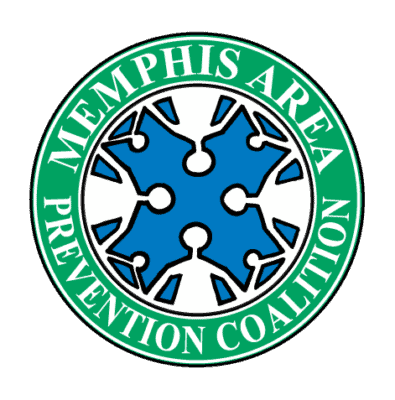 Presented by Memphis Area Prevention Coalition
We are a grassroots organization made up of concerned citizens from 12 different sectors of the community. We are dedicated to education through collaboration; together as a community, we can prevent substance abuse and promote a healthy city, county, and state.
Our Mission is to bring the community and organizations together in an effort to reduce substance use and abuse among the youth in Shelby County. – Learn More
Thank You to our Summit Sponsors
"Welcome! We invite you to browse our website for information on current health issues affecting our community and learn more about the Shelby County Health Department. We strive to become the healthiest and safest community in the country. http://shelbytnhealth.com/
The Shelby County Health Departments' (SCHD) mission is to improve, promote, and protect the health and environment of all its residents and visitors."
In 1969, Lakeside Behavioral Health System opened its doors with one mission in mind: to provide specialized behavioral health care and substance use treatment in a welcoming environment for people in search of healing. Our 37-acre campus, located on the outskirts of Memphis, Tennessee, features a 365-bed facility designed to make recovery an accessible, effective reality in the lives of our patients.
Lakeside offers a specialty program known as The Landing for adults struggling with alcohol, drug and other substance use disorders. The Landing offers individuals the opportunity to engage in a 12-Step Model treatment program with a 28-day continuum of care. Medically Monitored Detox, short-term Residential treatment, Partial Hospitalization (PHP) and Intensive Outpatient (IOP) options are available for those seeking help at Lakeside for a substance use disorder.
Confidential, no cost assessments are available 24/7 by calling 901-377-4733.
Our not-for-profit organization is the largest comprehensive behavioral health provider in Shelby County. We offer outpatient, intensive outpatient, home-based, and community based programs, including a continuum of crisis services to over 22,000 residents of Shelby County and the surrounding areas.
We accept a variety of insurance plans including Medicare and TennCare. Each of our outpatient clinics and its crisis assessment centers are licensed by the Tennessee Department of Mental Health and Substance Abuse Services to provide outpatient mental health services and outpatient substance abuse services.
From alcohol and drug therapy, individual and group therapy, crisis services to medically monitored chemical detox, parent-child interaction therapy, and trauma-focused cognitive behavioral therapy, our clients can rest assured all of their mental health care needs will be met."""
"The Tennessee Suicide Prevention Network (TSPN) is a statewide organization working tirelessly to eliminate the stigma of suicide. Through education efforts and events, our goal is to expose as many people as we can to the facts and numbers of suicide – and to debunk the myths."
There will be two opportunities to participate in a Narcan training: Tuesday, April 13 at 2:00 P.M. and 7:00 P.M.. To register for the training, click here. 
Summit attendees can earn up to 6 hours of NBCC or Social work approved continuing education (CE) credits. For those attendees that require documentation of attendance, but not in need of specialist endorsed continuing education hours, a general certificate of attendance will be available for each session too. All certificates can be retrieved remotely after each session, and upon completion of a session evaluation. To reemphasize, you must complete the brief evaluation and download the certificate immediately after each session. You will not be able to go back later to obtain the certificate.