Michael D. Rose Theatre Lecture Hall
Someone dies every day in Shelby County due to the Opioid Crisis.
The University of Memphis, Memphis Area Prevention Coalition, Church Health, Alliance Healthcare Services, and Shelby County Health Department are providing a free 1-day summit to educate the community about an epidemic that is devastating families across the Mid-South. Hear from local experts about root causes, prevention, and intervention strategies, as well as long term solutions.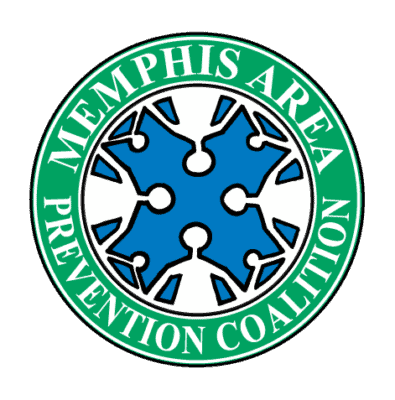 Presented by Memphis Area Prevention Coalition
We are a grassroots organization made up of concerned citizens from 12 different sectors of the community. We are dedicated to education through collaboration; together as a community, we can prevent substance abuse and promote a healthy city, county, and state.
Our Mission is to bring the community and organizations together in an effort to reduce substance use and abuse among the youth in Shelby County. – Learn More
Thank You to our Summit Sponsors
Since 2005, Crossroads has been at the forefront of treating patients with opioid use disorder. Currently operating more than 120 clinics across 10 states, Crossroads is a family of Doctors, Nurse Practitioners, Counselors, and Professionals dedicated to providing the most accessible and highest quality treatment options to combat the growing opioid epidemic and helping people with opioid use disorder start their path to recovery.
Based in Greenville, South Carolina, Crossroads operates over 30 opioid treatment programs and around 100 office-based opioid treatment clinics in Colorado, Georgia, Kentucky, New Jersey, North and South Carolina, Pennsylvania, Tennessee, Texas, and Virginia. Crossroads uses evidence-based medication-assisted treatment (MAT) to help individuals struggling with opioid use disorder. This comprehensive approach to treatment, the gold standard in care for opioid use disorder, has been shown to prevent more deaths from overdose and lead to long-term recovery. We have helped people who are engaged with MAT enter recovery, rebuild relationships, obtain and sustain employment, become engaged parents, and create better lives for themselves, their families, and their communities.
We are committed to bringing critical services to communities across the U.S. to improve access to treatment for those who need it most. Each clinic across the Crossroads network offers the same level of professional accessible quality care for the more than 26,500 patients we serve every month. At Crossroads, best practice is the only practice we know.
We strive to become the healthiest and safest community in the country.
The Shelby County Health Departments' mission is to improve, promote, and protect the health and environment of all its residents and visitors.
ABC24 embraces all aspects of our community and we advocate for improvements to make all our lives better. MAPC is a strong voice in the recovery community and we are proud supporters of their mission, vision and purpose. We are honored to be a proud partner and sponsor for 2022.
The Tennessee Suicide Prevention Network (TSPN) is the statewide public-private organization responsible for implementing the Tennessee Strategy for Suicide Prevention as defined by the 2001 National Strategy for Suicide Prevention.
TSPN is a grass-roots association which includes counselors, mental health professionals, physicians, clergy, journalists, social workers, and law enforcement personnel, as well as survivors of suicide and suicide attempts. TSPN works across the state to eliminate the stigma of suicide and educate communities about the warning signs of suicide, with the ultimate intention of reducing suicide rates in the state of Tennessee.
We seek to achieve these objectives through organizing and promoting regular regional activities, providing suicide prevention and crisis intervention training to community organizations, and conducting postvention sessions for schools and organizations after suicides occur.
Suicide affects people of all ages, races, and socioeconomic groups. Hence we encourage and celebrate the engagement of people from all walks of life in our suicide prevention campaign, sharing their stories, making a difference in their communities, and helping to save lives.
There will be two opportunities to participate in a Narcan training: Tuesday, April 13 at 2:00 P.M. and 7:00 P.M.. To register for the training, click here. 
Summit attendees can earn up to 6 hours of NBCC or Social work approved continuing education (CE) credits. For those attendees that require documentation of attendance, but not in need of specialist endorsed continuing education hours, a general certificate of attendance will be available for each session too. All certificates can be retrieved remotely after each session, and upon completion of a session evaluation. To reemphasize, you must complete the brief evaluation and download the certificate immediately after each session. You will not be able to go back later to obtain the certificate.