Alcohol Tobacco & Other Drugs Summit
The Memphis Area Prevention Coalition, The University of Memphis, Church Health and Alliance Health Care bring you the 2021 ATOD Summit! This will be an all-day event offering 6 Continuing Education hours! This conference is Free!
Alcohol kills on average 95,000 Americans every year. Tobacco related deaths average 480,000 per year! Once again, meth is back on the scene in full force and taking over US cities. Hear from local experts about current data and find out what we can do to help prevent unnecessary ATOD related deaths.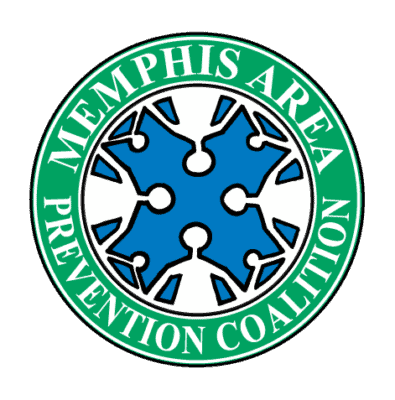 Presented by Memphis Area Prevention Coalition
We are a grassroots organization made up of concerned citizens from 12 different sectors of the community. We are dedicated to education through collaboration; together as a community, we can prevent substance abuse and promote a healthy city, county, and state.
Our Mission is to bring the community and organizations together in an effort to reduce substance use and abuse among the youth in Shelby County. – Learn More
Thank You to our Summit Sponsors
"Welcome! We invite you to browse our website for information on current health issues affecting our community and learn more about the Shelby County Health Department. We strive to become the healthiest and safest community in the country. http://shelbytnhealth.com/
The Shelby County Health Departments' (SCHD) mission is to improve, promote, and protect the health and environment of all its residents and visitors."
Our not-for-profit organization is the largest comprehensive behavioral health provider in Shelby County. We offer outpatient, intensive outpatient, home-based, and community based programs, including a continuum of crisis services to over 22,000 residents of Shelby County and the surrounding areas.
We accept a variety of insurance plans including Medicare and TennCare. Each of our outpatient clinics and its crisis assessment centers are licensed by the Tennessee Department of Mental Health and Substance Abuse Services to provide outpatient mental health services and outpatient substance abuse services.
From alcohol and drug therapy, individual and group therapy, crisis services to medically monitored chemical detox, parent-child interaction therapy, and trauma-focused cognitive behavioral therapy, our clients can rest assured all of their mental health care needs will be met."""
For over 60 years, Starlite Recovery Center has provided life-changing treatment for substance use disorders. Our reputation as a leading addiction treatment provider is among the many reasons healthcare professionals refer patients to us. We accept most in network insurance policies including Tricare. Our special residential programs include an adolescent female program, military/first responders, LGBT+ and a Christian program. More at www.StarliteRecovery.com
There will be two opportunities to participate in a Narcan training: Tuesday, April 13 at 2:00 P.M. and 7:00 P.M.. To register for the training, click here. 
Summit attendees can earn up to 6 hours of NBCC or Social work approved continuing education (CE) credits. For those attendees that require documentation of attendance, but not in need of specialist endorsed continuing education hours, a general certificate of attendance will be available for each session too. All certificates can be retrieved remotely after each session, and upon completion of a session evaluation. To reemphasize, you must complete the brief evaluation and download the certificate immediately after each session. You will not be able to go back later to obtain the certificate.